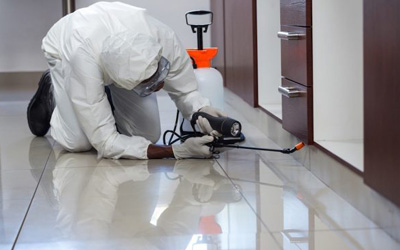 Living in an apartment is a perfect combination of convenience and comfort as it offers easier access to market, restaurants, shops, and grocery stores. Moreover, it is in a large space that allows the residents to live, work and play without going so far.
Apparently, you have a responsibility to keep your apartment clean and pest-free otherwise it will deteriorate your health and way of living too. Let's begin to discuss some small but important things that can keep your apartment worth life.

Vital Three Tips:
Furniture Care: When you come to live in an apartment, make sure to check the furniture should be bedbug-free. Especially, when you are buying second-hand furniture or going to use old furniture, it is advisable to inspect it before use.
Kitchen Cleaning: The kitchen is the first place where cockroaches visit through drain pipes and attack food items. Keep your food sealed with an airtight lid so that you can eat healthier. If you have wastage of food items then keep them in the dustbin should also have a lid and discard it out of your home as soon as possible.
Remove Standing Water: Standing water is a cause of small insects as well as bad odor. Be it is inside or outside of your home even your roof, all should have been cleaned up the standing water. If there is any problem with the drainage system then clean immediately before it could bring insects and flies.
Other Tips:
Dispose of the garbage far away in a sealed packaged
Use the vacuum cleaner at least once a weak to clean the clutters and upholstery furniture
If you have a pet, keep their bowl and living area clean
Keep your drainage covered and use the drainage cleaning products to keep them hygienic.
Follow these all rules in your routine life and make your apartment safe from pests. The residents who detect pests in their apartment can contact the pest control services provider.
Feel free to reach Maple Pest Control and hire experienced pest control and removal specialists. We offer same-day and emergency services ensuring as long-term results as possible.