Wasp Nest Removal in Toronto, ON
You must wonder why you need wasp nest removal in Toronto?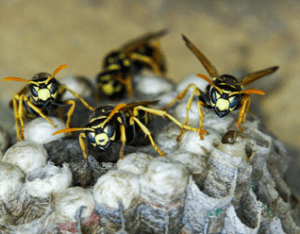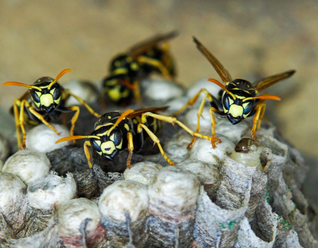 Wasps are among the most annoying insects that can cause chaos in your home and your family. Yellowjackets and Hornets make up two species that live in Toronto, known for their aggressive nature, which means they'll threaten your pets and family in a moment of rage. They snap into food, sugar, and insects, which is why they will infest into your property, for which you need wasp nest removal Toronto.
If left unaddressed, wasps and nesting hornets can do significant damage to your property, not to mention the toll they take on your outdoor living experience for you and your children. We can maintain your home free of biting insects and keep you stress-free.
What Are the Signs of Wasp Nest or Infestation
You must remove the wasp nest as soon as is possible to avoid it from spreading and inflicting pain on anyone. If you spot a lot of hornets or wasps in your backyard, there's a possibility that they're of a nest close by. There are thousands of wasps within a single adult nest, which is why it's crucial to pinpoint the root of the issue. It's helpful to understand what kind of nest each kind of wasp builds so that you can know what to look for on the kind of wasp you observe moving around to recognize the nest.
How to Remove Wasp Nest Removal Toronto?
If you want to remove a wasp nest in Toronto, it is necessary to identify the type of wasp and be aware of where the nest is. If you don't have experience eliminating wasps can be difficult, which is why it is highly recommended to hire a professional for a wasp control and removal. Our expert team has eliminated hundreds of nests of wasps from Toronto businesses and homes.
If you find any wasp nest or wasp around, without hesitation, contact Maple Pest Control.