Animal Removal in Toronto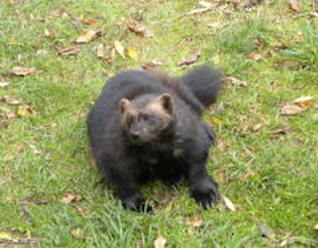 In need of animal control in Toronto or GTA? Animals like raccoons, skunks, and snakes are all part of our natural ecosystem, but they can become a serious problem if they make their home in your house or property, causing serious harm, disease transmission, and violent behavior toward people.
Unwanted animals will be more than just a nuisance to your home. In certain situations, this can harm your health and those around you. Once you find the presence of an unwanted animal, you'll need a team of experts to fix the problem forever.
If there's wildlife in your attic, or if an animal is wreaking havoc inside or outside your home, you should hire a company that handles wildlife and makes sure that the pets can't get back in.
We Offer the Following Services for Animal Control Toronto:
Elimination and control of birds
Snake extermination service
Dead animal removal service
To permanently remove and exclude wildlife from homes and properties, Maple Pest Control employs only the most humane methods. Our strategies ensure that the physical and environmental integrity of your home is preserved when conducting wildlife removal duties.
Our solutions are long-lasting, established, and assured, and wildlife adults and infants are often reunited after removal.
How We Do It?
1. Inspection
Maple Pest technicians will conduct a thorough inspection of all of your industrial facilities to locate infestation areas.
2. Analyze
Maple pest technicians will analyze the layout of your house, noting any existing or possible trouble areas.
3. Reorganization
Wildlife sightings should be reported to Maple Pest by you, your personnel, and your guests, along with the time and location of the spotting.
4. Personalization
Maple Pest technicians will devise an advanced pest control plan that is customized to your individual needs.
5. Treatment and Removal
Following wildlife removal laws, maple pest specialists can safely and humanely remove the animal.
6. Observation
Maple Pest will provide regular pest control monitoring and maintenance for your company to ensure that your wildlife problem is fixed.
Skilled pest control services can be used for animal control and wildlife removal. At Maple Pest Control, we strive to achieve consistency between humans and animals by providing secure, ecologically responsible, and eco-friendly wildlife removal solutions in the Greater Toronto Area.