Flea Control Toronto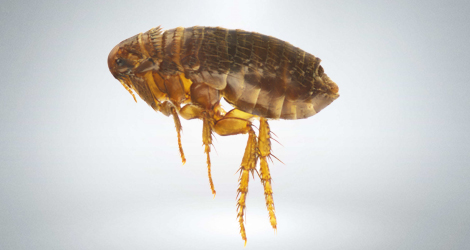 Maple Pest Control is a GTA based flea extermination and control service provider. If you think, you have fleas in your home, we are the right choice for flea control Toronto. We have been offering high quality flea removal and control services to our residential and commercial clients in Toronto, Vaughan, Richmond Hill, Brampton & GTA. With years of experience, effective products and state-of-the-art tools, we get the job done right the first time. Making your home pest-free is the ultimate aim of our company.
There are various flea species found in Canada and fortunately, our professionals are well-aware of each one of them. This knowledge helps them to select the right product and treatment to help you get rid of these unwanted guests in a timely and professional manner.
How to Identify Them Flea Control Toronto?
They are dark brown and have thin texture.
They are generally 1/16 to 1/8 inches in size.
They have a hard and flat body.
They have long legs which help them take long jumps.
Our Flea Extermination Process
Cleaning
We would suggest properly clean your infested pets and area to eliminate further growth of fleas. Pets should be cleaned with effective insecticides. Our products are absolutely safe for your pets and will help kill fleas.
Vacuuming
Once the pet is treated, it is time to clean your property. We pay keen attention to the areas where your pet sleeps, walks, or spends most of the time. We would suggest washing all the pet beddings in hot water. Also, vacuum the entire area properly.
Spraying
Our professionals will now spray effective insecticides to baseboards, carpets, and other potential areas properly. This will kill fleas and their eggs completely. We make sure our products deliver you lasting results.
At Maple Pest Control, we are known for providing quick, affordable, and effective flea control services. We are here to ensure your home is safe and pest-free. With a wide range of solutions, we resolve all your pest issues quickly and completely.