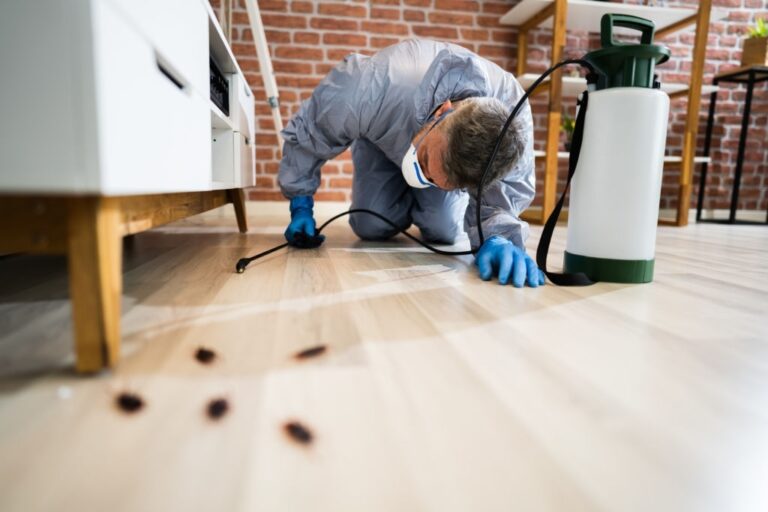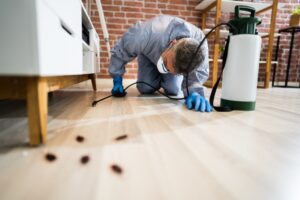 Toronto is the financial and business capital of Canada. The city is North America's second largest financial services hub, with one of the highest concentrations of financial services business headquarters in the continent. This shows the increasing number of commercial buildings in the city. With this, it is obvious that maintenance services become essential and one of the major concerns is pest control in Etobicoke and North York throughout Toronto.
Common Pests Found in Businesses in Toronto
Owners of businesses have a lot on their plates. It can be difficult to keep track of all of the duties that come with owning a business. Pest invasions are one problem that might arise on a company's doorstep. With so many pests in the Toronto area, businesses must stay informed about potential pest invasions.
A filthy relic of an old species of rodent that has survived ages is now crawling and digging into a plate of chicken marsala, undetected by the waitstaff carrying the meal to a table which also happens to be the local newspaper's culinary reviewer, who is eagerly anticipating her lunch. This is not a good situation.
The following are five common pests that infest companies in Toronto area:
i) Rat, Mice and Rodents 

ii) Flies
iii) Termites 
iv) Ants

v) Wasps
Ways in Which Pests Can Damage Your Business in Toronto 
Pests that wreak havoc on your business or your customers are an issue. Commercial pest management issues may drive consumers away, sabotage products, and compromise building materials. It's critical to understand all of the ways pests can harm your company.
The following are some of the issues that pests in Toronto may cause for businesses:
i) Rats, Mice & Rodents: These are known for short-circuiting wiring (which can result in a fire), destroying stored things, polluting meals and surfaces, and spreading illnesses. Rodents carry at least seven distinct human illnesses, six different parasitic worms, and more than 33 different germs.
ii) Flies: They are considered a nuisance by most people, yet they may spread disease and contaminate food. Over 100 diseases have been linked to them, including TB, salmonella, and malaria.
iii) Termites & Ants: When you discuss structural damage, most people think of termites, but there are numerous more pests that can harm your sticks and bricks company. Carpenter bees, powder post beetles, and other wood boring insects may be extremely damaging, costing you and your company a lot of money. It's your hard-earned cash.

iv) Pests that get access to food sources will contaminate whatever food they come into contact with. Droppings are a major contributor in the transmission of pest-borne illnesses, in addition to being unsightly. Biting bugs can pass on whatever infections they have to the people they bite. Allergies, asthma flare-ups, and rashes can all be caused by bugs, disease-carrying or not.
Why Choose Maple Pest Control for Your Business?
When it comes to commercial pest control services, the greatest defense for businesses is always prevention. Businesses who hire Mas Touch Pest Solutions' year-round protection services will benefit from increased vigilance and rapid response to possible pest problems.
It protects and satisfies consumers and workers.

It safeguards your most valuable asset throughout the year.

Saves your time and money.

It keeps insect problems under control.
Setting up a routine inspection and maintenance plan helps business owners to relax and focus on the other mountains of problems they confront on a daily basis.
At Maple Pest Control, we understand that every organization is different, and pest management programmed should reflect that so pest control in Toronto becomes essential for your businesses. Our organization will help you maintain your business pest-free all year. For a free quote, contact us now.