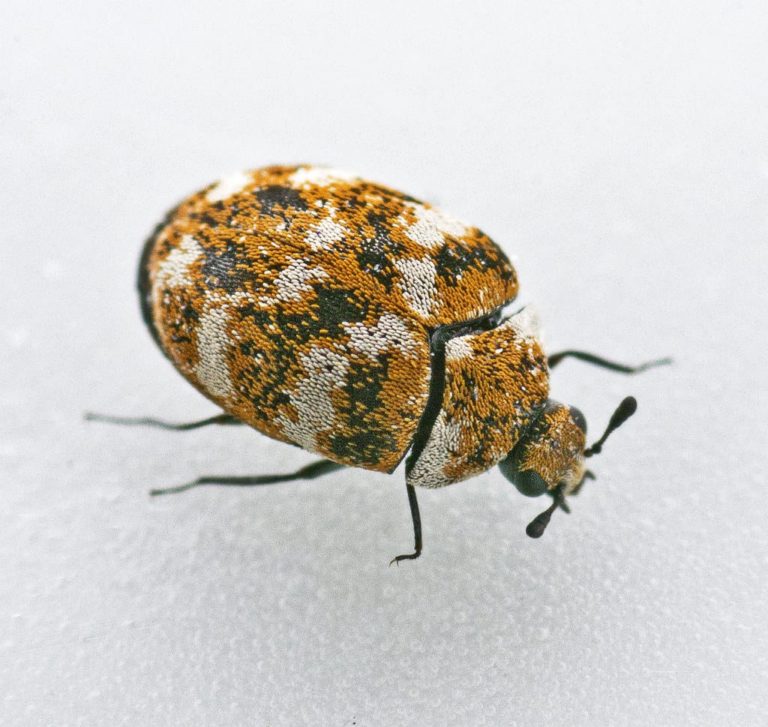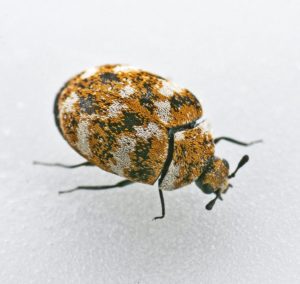 Carpet Beetles may look small but can make your house a mess. Carpet beetles can be found in a variety of conditions depending on their age and what materials are around the property. You will mostly find Carpet Beetles in furniture, curtains, or cupboards. The reason is Furniture and other things hold fibers that carpet beetles like to eat. If they don't find a nesting site, carpet beetles cling to and lay their eggs in the folds of curtains and drapes. They lay their eggs in storage rooms where they easily get what they want.
Carpet Beetles consist of 4 different Species
Black Carpet Beetles
The black Carpet Beetles are the ones which are most commonly found as they are attracted towards food like meat, fishes, dog food.
Common Carpet Beetles
These Beetles are attracted to wools and carpets and are mostly found where they can find clothing items or Carpets.
Furniture Carpet Beetles
Furniture Beetles are the ones that do the most damage as they are attracted to furniture, which everyone has at their places. They are also drawn to wool, silk, and other items.
Varied Carpet Beetles
They go to the places where they find Furs, Silk, and Hair. They eat dead insects
How can you Get Rid of Carpet Beetles?
Mostly Carpet Beetles enter through Doors and Windows. Make sure your doors or windows are closed or else a net fitted in it which blocks such irritating pests entering your house.
They can also enter through tiny cracks and holes. Make you get every crack and hole sealed.
You may also find them under your furniture, couches, and pillows, so make sure you keep them clean.
Install door sweeps and weathering around the door to reduce open space.
The most trusted way to get rid of Carpet Beetle is Calling for a Professional Pest Control Service.
Regardless of the species, Carpet Beetles can make significant harm to our property. Make sure to Maple Pest Control who are proficient at the primary indications of an invasion to dispose of the populace and to limit the damage these pests may cause.