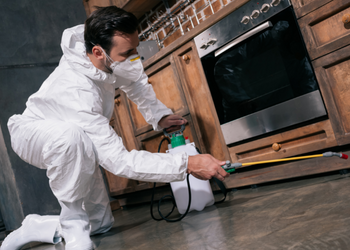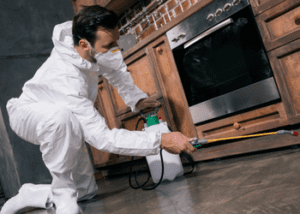 Don't you feel you deserve a pest-free clean house or pest control service in Toronto? Over the past years, Toronto has been paying the income loss for prevention, control, and mitigation activities towards insects for hundreds of millions of dollars. Residential and commercial pest control is a must in Toronto. Reduced wood availability for the forestry sector is a direct economic impact of severe insect or disease outbreaks. Massive losses by infection can lead to expensive restoration expenses in urban areas, including parks, courtyards, and boulevards that are highly appreciated since the trees provide numerous advantages from shelters and habitats for birds to aesthetically relief.
Either it's Residential or Commercial, pest control is profoundly important for a range of reasons that are –
Property Value Maintenance:
Almost all house-invading insects are first and foremost able to enter your home since they discover food and organic substances. They generally lurk inside the cracks and enjoy feasting on your possessions enough that they frequently wreak extensive damage before anyone finds out. Furniture, doors, clothing, rugs, and towels are just several commodities that are particularly vulnerable to damage. Professionals at Maple Pest Control, Toronto, are qualified to guide and provide you service to check and control your residentials and offices from pests; that you are not aware of.
Serious Hazards to Wellbeing:
For instance, rodents, mice , and cockroaches are capable of transmitting life-threatening infections. Likewise, hantavirus is spread by mice and rats, which can be lethal to humans if transferred to them. It's hard to ascertain whether a pest is capable of infection or not, so it's best to be preventive and do pest control at your infested place.
DIY is Indeed Not Sufficient:
At the time of pests outbreak, we all do try to attempt DIY hacks or remedies. Generally, people think of visiting general stores and purchasing some bug spray. However, this is only a ground-level solution to control pests. While using a DIY pest control approach, be cautious because some over-the-counter treatments might be poisonous if mishandled. Maple Pest Control, Toronto has experts trained in the best procedures for eliminating pest infestation and doing so in the feasibly safest and fastest way.
Hygienic Lifestyle:
Pests can infiltrate your property, although it is neat and pretty tidy. The insects may be drawn to your place by your neighbor's pest infestation. If these bugs obtain entry to your food source, they can infect it entirely, turning it unfit for consumption, restricting you from hygienic living. As a result, you'll require the assistance of a trustworthy pest control service provider.
A Stress-free Future:
Pest invasion is a crazy menace to have. So, once pests are gone, it gives stress relief regarding both cost and hygiene concerns. That's why it's essential to get your property treated as soon as there is a slight hint of pest infestation.
Aids in Saving Long-term Expenses:
Taking care of pest mitigation can prevent it from becoming a pest crisis later. DIY solutions may seem enticing in the short term, but in the long run, they might end up causing complications that may become worse if not addressed. Pest control treatment today can save you a lot of money in the long run.
Don't wait! Reach out to MAPLE PEST CONTROL, TORONTO, as soon as possible when you notice even the slightest hint of pests invading your residential or office area.
Give us a call: 416-520-8575
September 24, 2021

|

Categories:

Tips