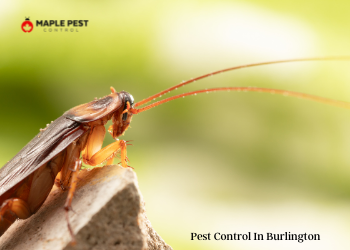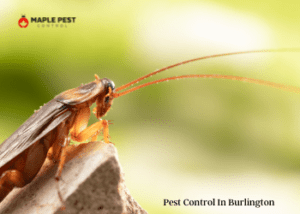 Whether residential, commercial, or industrial property, Pest Control Service in Burlington is essential to maintain health, hygiene, and living. Pests can be irritating and dangerous. It is good to know that pests, Ants, and Rodents won't be roaming around in your kitchen. The question is, Do you need Pest control in Burlington all year? What is the average time it takes to eliminate pests? How much does a pest control service cost?
Prevention is Better Than Cure:
Pests are always present in an old house or property. Whether it's rats, mice, or cockroaches, pests are attracted to old places with degraded timber, gaps, and cracks. If you have an old house or property, you need a pest control service.
Many people have this question of how often your house or any property needs a pest control service. The quarterly pest control plan is best for those who want to prevent pests from entering their property. A quarterly pest control plan aims at preventing problems before their season of entering the home. If you are experiencing a severe pest infestation, you need proper pest control service in Burlington.
Pest management is crucial in both business and household property. Rodents and cockroaches are two common pests that eat food items in your kitchen. Odorous house ants can enter your home and eat up your favorite snacks.
You may need to inspect your home and treat any severe infestations, such as rats or insects, which could take up to several months, depending on the severity of the infestation. Pest control in Burlington regularly is a must.
How Does Pest Control Work?
In pest control service, the pest exterminator will create a barrier around your exterior. Pests can't get in if they try to escape. There are many ways to control rodents, depending on how you use them. For example, they use mouse traps to trap a mouse before they run away, as they can come back again create havoc at your place.
Pest control's results and effects mainly depend on the type of pest and the treatment method used. If you opt for quarterly treatment, the result will last up to three months, which is why Pest Control service In Burlington Is Important. It would help if you opted for a full-year pest control service for best results as pests and their problems change with different seasons. And some pests infest all year like a cockroach, mites, rodents, etc.
Benefits of Regular Pest Control in Burlington
Are you still wondering how often should pest control be conducted? There are many benefits of regular and professional pest control. Regular visits by pest control professionals can prevent your home from becoming infested. Pests are not something anyone wants in their home. They can be ugly and cause health problems, sanitary problems, and sometimes even damage your home. A trained pest exterminator can also benefit homeowners who don't know they have a problem with pests until it becomes severe. The exterminator can quickly help if they notice any signs or symptoms that indicate even a small infestation.
A recurring fee, which you can pay in advance, will cost some dollars each year. But the cost of repairs and damage, if termites or carpenter ants eat up, will cost you more. It is possible not to know the signs of carpenter ants or how to inspect them. Pest control companies know what to look out for and are more affordable than the costs of repairing extensive damage.
You can choose a pest control plan by contacting Maple Pest Control; choose a plan according to your needs and the pest problem you face. Our pest control technician can recommend sealing or repairing gaps identified as entry points for mice during a winter visit to identify potential pest problems.