Pest Removal Services in Markham, ON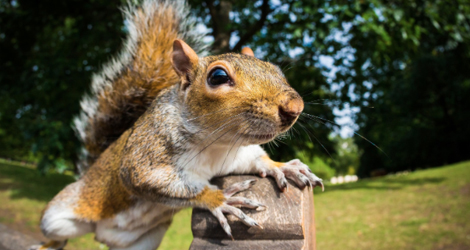 Are you looking for Pest Control in Markham? If yes, then you have come to the right place. At Maple Pest Control, we are a team of skilled and experienced technicians who are committed to delivering excellent pest control and management services. We always use proven, tried, and tested methods to ensure 100% customer satisfaction and success. With years of experience and eco-friendly products, we ensure that you, your family, pets, and your belongings are safe.
Nobody wants diseased bugs to run amok on their property. We are driven to keep you and your family safe at Maple Pest Control. In the Markham region, we provide one-of-a-kind pest control services that are both affordable and environmentally sustainable. We remove the guesswork from pest management by providing quick response and comfort. We offer complete satisfaction and peace of mind with our full range of animal removal and pest control services in Markham.
Whether you want to get rid of bed bugs in your home or looking for a permanent solution for cockroach issues in your office, we have got you covered. Our ultimate goal is to ensure you have a pest-free property. Rest assures, all our professionals are fully licensed and insured to resolve all your pest issues. We pride ourselves in the proper displacement of nuisance wildlife. Regions for pest extermination include Vaughan, Aurora, Richmond Hill and Stouffville.
Our Comprehensive Pest Control Services in Markham Include:
Whether your kitchen has become a training ground for ants, you're hearing rats in your walls, or you're experiencing other issues, we have a solution for you. Our professionals arrive with plenty of knowledge, the best equipment, and a thorough understanding of insect life cycles, behaviors, and, most importantly, how to get rid of them successfully. Pests have the ability to endanger both your health and your property, and tackling them on your own can frequently result in more harm than good. So the next time you see a nasty critters on your property, bring in the professionals.
Bed Bug Removal & Extermination
Ants Removal & Extermination
Fleas Extermination
Cockroach Removal & Extermination
Bees & Wasps Removal
Spider Removal & Control
Mice & Rats Removal & Control
Flies Removal & Extermination
Squirrel Removal & Control
Raccoon Removal & Control
Skunk Removal & Control
Why Choose Maple Pest Control?
Markham keeps growing and develop into a highly urbanized metropolis, attracting rats, roaches, bedbugs, and ants. While these pests are inconvenient for any property owner, they also have the ability to do significant damage and should never be ignored. When you call Maple Pest Control, our knowledgeable specialists will arrive with the necessary tools and solutions, since we understand that not every problem can be solved in the same way. Get the assurance that your property will be treated with the utmost precision and care, and that you will be pest-free when we're finished.
Do you have a pest or rat issue that we didn't cover? We can also aid with spider, millipedes, moth, flea, and other insects. For your private or business property, we provide quick removal. Our environmentally friendly, pet-friendly, and child-friendly procedures are sure to provide you with the results you want and the peace of mind you deserve! Call now for a free quotation from one of our Markham extermination specialists!
When it comes to offering cost-effective and durable solutions to our clients, we are second to none. Our huge database of satisfied clients speaks volumes about our quality work and dedication. No job is too big or small for our exterminators. Here are some more reasons to choose Pest Control Markham:
Licensed, bonded, and insured professionals
Years of experience in pest control and management
Same day service available
100% customer satisfaction guaranteed
Fair, honest, and upfront estimate
Knowledgeable and skilled staff
Both chemical & non-chemical solutions available
Customized techniques to meet your unique needs
Environment-friendly pest control solutions
The latest technology and information utilized
Wildlife Removal Services in Markham
If you've observed annoying raccoons or other animals on your property, you'll be relieved to learn that, in addition to pest treatment, we also provide reliable wildlife and animal removal services. Raccoon, squirrel, skunk, and bird are all removed in a compassionate manner by our professionals. We are fully licensed Pest Exterminator. Our techniques are completely safe for children, dogs, and the entire family.
Pest control services are available in several Ontario Canadian cities, including Brampton, Oshawa, Scarborough, Vaughan and Toronto. Whatever your pest problem may be, our pest removal services are quick and affordable no matter where you are. Get in touch with an exterminator today to start living in your space comfortably once again!
Pest Control Services in Markham

Maple Pest helps you remove unwanted rats in your house, attic or commercial property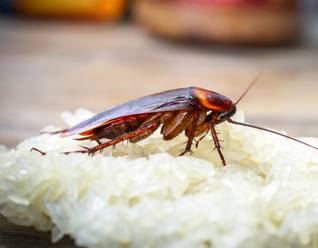 To ensure hygiene and to prevent diseases, we offer same day & emergency roach removal.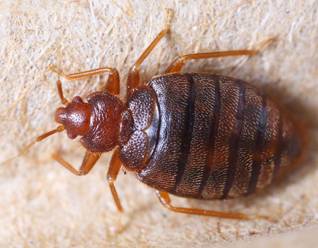 With bed bug control & heat treatment, you can once again enjoy a peaceful night sleep.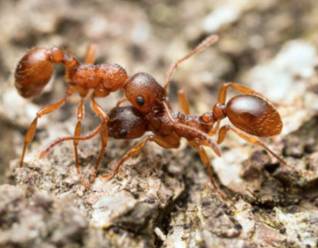 Our ant controllers safeguard health & hygiene of your family by eliminating unwanted ants.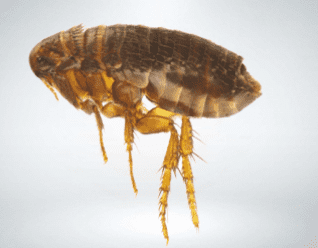 Maple Pest Control is a GTA based flea extermination and control service provider.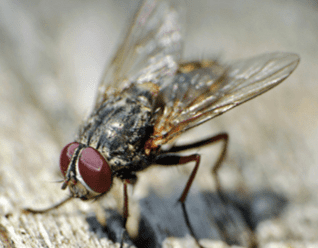 Flies infestation is not less than a nuisance which is not only responsible for causing discomfort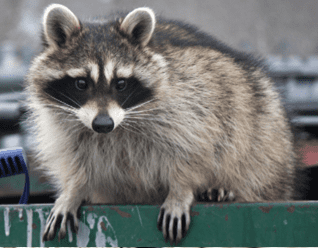 Raccoons are one of the adorable yet irritating animals that are commonly found in North America.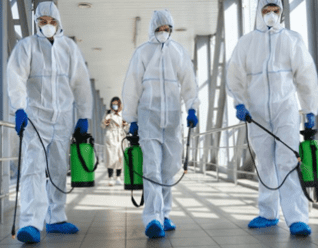 We, at Maple Pest Control, are doing our best to control any kind of germs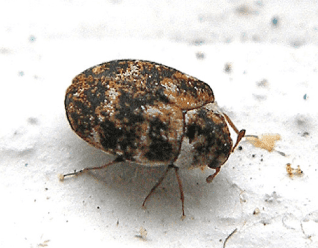 Carpet Beetles like to eat up items and leave holes in clothes, fibers, and various things.

Get the best and effective solution for centipedes with indoor or outdoor treatments

Maple Pest control is the most dependable mice control service for your home or property in Toronto

Maple Pest Control is one of the reliable stinging insect and Wasp invasion companies in Toronto

We offer professional spider control services in Toronto and surrounding areas.